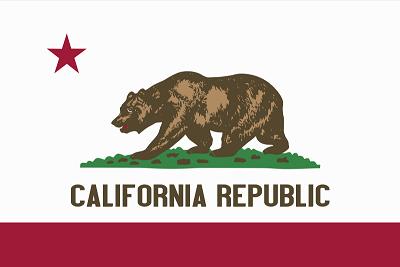 "There's California bloodlines in my heart
And a California heartbeat in my soul"
-- John Stewart

Prior to 1987, poker in California was confined to variations of Five Card Draw: Lowball, Draw High, Jacks or better, Five Card High Low Draw... While playing games that only have two rounds of betting seems almost quaint today, California still had more poker action than anywhere else in the world. However what poker action existed before then was dwarfed by what followed.

In 1987, stud and flop-style games began to be legally played in two counties, Los Angeles and Santa Cruz. Previously these games were viewed as illegal due to a state law prohibiting "stud horse" poker, a game no one to this day can describe.

Adding Texas Hold'em, Omaha and Stud to the list of approved games caused nothing short of gambling earthquake, in those two counties anyway. People who had been playing Lowball games where they might risk $20 a day, were not risking that in single hands. New players were created more often by the more exciting games, where even if you lost you could almost always win some very nice sized pots during your play. And, to put it mildly, the games were loose, with wild action that defies description.

In a real sense, when flop games came to California it was like teenagers hearing Rock Around the Clock the first time. The world would never be the same.

Already the center of the poker universe, California became even more so. The largest poker rooms -- the Bicycle Casino first, and then the Commerce Casino later -- were so large that you could fit every poker game in Nevada inside them. Due to a tax seizure, for several years in the 1990s the second largest poker room in the world, the Bicycle Casino, was owned by the United States government, which profited tens of millions of dollars from this first Texas Hold'em boom.

The boom effect was even greater because the rest of the state did not offer Hold'em games for about a year after Los Angeles county (where there was a court ruling allowing the games) and Santa Cruz county (where local cardroom owners got the country sheriff and city chief of police to allow them to spread the games as long as Los Angeles was). This led to local booms wherever Hold'em was first introduced.

The Oaks Club in Emeryville, near Oakland, was the first large Northern California club to offer Hold'em games. As the local players learned the game, vultures/rounders from all over the West relocated to "help" the locals with their learning process. This phenomenon replayed itself in every small cardroom in the state over the next eighteen months until the Garden City cardroom (at the time the largest in Northern California) finally was allowed to spread Texas Hold'em in late 1989. Even after the process had previously occurred up and down the state, the San Jose Hold'em games for the next six months are legendary.

If not for this first poker boom it is unlikely that either the Internet poker boom or the casino tournament poker boom would have had the impact that they did.

In hindsight, what was apparent in the first poker boom played out even more strongly in the second post-Moneymaker boom. First, more women and college age players took up the exciting flop games than ever would have spent their time playing Draw games. Second, while preferable to Draw, Stud never had a chance competing with flop games. Third, when the chance to win big exists, people are more willing to risk moderately (most obvious in how people like to play large tournaments). In the Draw days when a player would put $100 at risk, a good winning day would be $80. It's common in Hold'em games to at least see another player parlay a $100 into many hundreds every time you play. Money moves around a lot more in Hold'em games -- and therefore so does fun and frustration and excitement.

I think those of us who witnessed the California poker boom firsthand were quite a bit less surprised by the post-Moneymaker Internet and casino poker booms than those who missed out on it. Even when poker came to Atlantic City, it came in one big swoop, unlike the California boom which washed over the state over a two and a half year period. Back then, that process of Hold'em rolling out across the state at different times just seemed weird (since local sheriff departments were usually the ones to give the go ahead whenever they happened to feel like it), but the crescendo-calm-crescendo/elsewhere phenomenon turned out to benefit the game in a way that I would have never guessed at the time.

Seeds are funny things. How do those big plants and trees grow out of tiny things the size of a fingernail? Well, they do. From small things, big things one day come. The way Texas Hold'em came to California may be the seed of the seed of the seed, but everything poker is today owes a lot to what, and how, that took place back when.