When I initially put a website online in 2000, my "Winners Guide to Online Poker" was the first detailed resource addressing how to win playing poker online, with its many differences from casino games. Time has rendered that guide obsolete, but this site has 100+ strategy articles in the linked sections covering real world and online topics. Poker strategy is not repeating rules or a series of unrelated tactical moves. Playing poker is an extension of life. Many life skills most people would not consider "poker skills" are actually fundamental, core aspects of the game. Poker strategy involves mastering dozens of unseen things that have nothing to do with the cards.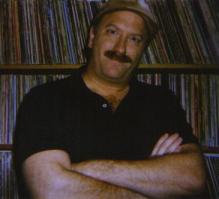 But why care about anything I have to say about poker strategy? Good question. I retired from playing serious poker more than a decade ago, but before retiring I played tournaments, casino and online poker professionally for over fifteen years. In 1999 I won a World Series of Poker event and according to the Hendon Mob database have eighteen tournament wins, including 13 in Omaha High-Low. (See the Secret of Omaha High-Low Tournaments.) While it doesn't impact strategy much, I was also one of the founders of the PokerStars.com online poker room.

That still doesn't mean I know anything... which has always been a key lesson of my writing: if you want to be a winning player, think and decide for yourself. Creative, situational, logical thinking is key to winning at poker. Even more than that, it is the key to winning big at the game.

These are my opinions, point of view and experience. That doesn't mean anything is "right". Obviously I think it all makes sense otherwise I wouldn't type it, but the not-so-secret of being a successful poker player is to use your head (or more accurately, your head, heart and groin). Don't believe something just because it is written somewhere by somebody with some amount of resume accomplishments.

Growing up I played my first hand of penny-ante poker before I was ten years old in Kaukauna, Wisconsin. My friends and I played cards all the time, sometimes poker but mostly the more entertaining game of Sheepshead. After moving to Santa Cruz, California, I began playing casino poker in 1982. Prior to flop games coming to California we played Lowball and Hi-Lo Draw. These were the dark days... Lowball is not a thrill a minute. It's not even a thrill an hour! (I cuss out the bore-a-thon game of Lowball every chance I get, but it used to be my best tournament, including winning the first California State Lowball Championship in 1993.)

Fortunately flop games finally were legalized in California, and Santa Cruz games instantly became Texas Hold'em ones, which evolved into Crazy Pineapple games, which after awhile turned into mostly Omaha High-Low and Pot Limit Dealer's Choice (primarily PLO8 but some Pot Limit Omaha High Only and Pot Limit Texas Hold'em).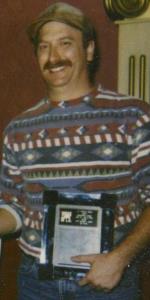 Los Angeles and Santa Cruz counties were the only ones offering flop games for about a year. After that, Hold'em games started rolling out in different counties around Northern California, so I spent time commuting to Emeryville/Oakland, Salinas, Prunedale, Marina, San Bruno and finally San Jose to experience the reoccurring joy of playing against players making the switch from Lowball to Texas Hold'em.

A few years later I moved to Los Angeles in part to focus on playing tournaments, which I personally found more interesting than the relatively tedious grind of playing ring game poker day after day. It was around this time that major tournaments really took hold. I was able to play a rotating circuit of major events at the LA cardrooms, plus a few annual events in Las Vegas. Additionally the LA casinos offered smaller daily tournaments ($100 or so) which created enough volume to make it possible to focus primarily on tournaments. (Tournaments are a great way to have an edge over weak players, but before the invention of online poker you couldn't play tournaments 24/7 like you could play ring games.)

So between 1993 and 2000 I played lots of tournaments, mostly Omaha High-Low, Limit Hold'em and Stud High-Low. (No Limit Hold'em has always been far, far too boring for me.) Along the way I won more Hendon Mob tracked Omaha High-Low tournaments than any other player, thirteen, up until Miami John Cernuto passed me in August 2015.

Omaha suits me because I'm a realist. Omaha in all its forms is a game optimists enjoy and realists dominate.

My best year was 1999 when I won three major Omaha High Low tournaments: the World Series of Poker, the LA Poker Classic, and the Legends of Poker. That year I also won two "mini-majors" at Hollywood Park Casino. I mention this because most people consider a World Series bracelet sort of a crowning jewel of a poker playing career, but for me it is a distant third, behind playing successfully for many years on a small bankroll and that total of five Omaha High-Low wins in 1999. I was personally more pleased with myself for winning the 1999 Legends of Poker (my third major win that year) than the 1999 World Series (although the money of winning the World Series pleased me a LOT more). Just about anybody can win one tournament, but the multiple titles was more satisfying to me. Also, since I had won the Legends of Poker Omaha titles previously in 1995 and 1997, it encouraged me to think I just might be able to win every two years. (Unfortunately, in 2001 I managed to only come in 7th.)


In 2002, I became the first player to have a "shirt deal" with an online poker room, when the largest online cardroom by far at the time, Paradise Poker, started the first tournament player sponsorship program -- something so common now that tournament rooms are awash with shirts and jerseys promoting a dozen cardrooms. (A "shirt deal" is where a player gets a payment for merely wearing a shirt during tournaments. This differs from where some players have longterm endorsement or ownership deals with cardrooms where they have additional responsibilities.)

In 2003 I began playing less than ten tournaments a year and ended that Paradise sponsorship deal because the online poker room I helped co-found in 2001, PokerStars.com, had become the second largest cardroom in the world -- and would soon become the largest by far.

I stopped playing casino poker in 2008. Different priorities, different challenges, different interests (online marketing, search optimization, political strategy of anything). My involvement with PokerStars came to an end in 2014 with its sale to Amaya Gaming (now known as The Stars Group/Flutter Entertainment).

So, this is a little information about the writer of the articles on this site, but again, don't believe or not believe the material on this site just because I wrote it. Read, think, and draw your own conclusions.

See also this 1999 interview of me done by Lee Munzer. Then there is a circa 2004 interview at Professional Poker, New York Times articles from 2001 and 2003, a 2016 Poker Update article, one from Filthy Lucre in 2018 and one from 2021 in Pokernews.